International Mismatch Repair Consortium (IMRC)
Professor
Mark Jenkins
Project Details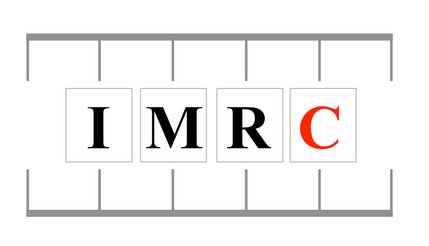 To bridge critical research gaps, the International Mismatch Repair Consortium (IMRC) was formed in 2010 and comprises the major research and clinical groups in the world researching and treating Lynch syndrome (cancer predisposition caused by inherited mutations in mismatch repair genes: MLH1, MSH2, MSH6, PMS2 and EPCAM). The establishment of the IMRC was facilitated by the International Society for Gastrointestinal Hereditary Tumours (InSiGHT) and by the Collaborative Group of the Americas on Inherited Colorectal Cancer (CGA). Currently the IMRC includes approximately 231 members from 138 centres/clinics in 29 countries throughout Africa, Asia, Australasia, Europe, North and South America, all of whom provide clinical care and/or conduct research on Lynch syndrome families.
IMRC membership is open to anyone involved in research related to Lynch syndrome and/or the treatment of Lynch syndrome families. Current list of IMRC members. If you are interested in becoming a member of IMRC, please contact the coordinator, Allyson Templeton, atemplet@fhcrc.org.
Each IMRC member can decide whether or not they would like to contribute to the consortium by:
1.Contributing data or analysis expertise to existing projects (email the project contact person), or
2.Proposing a new project (email IMRC coordinator, Allyson Templeton, atemplet@fhcrc.org)

Main contacts:
Mark Jenkins (co-founder)
Robert Haile (co-founder)
Finlay Macrae (co-founder)
Gabriela Moeslein (co-founder)
Jeanette Reece (study coordinator)
Grant Lee (data manager)
Allyson Templeton (coordinator)
Worldwide Study of Cancer Risks for Lynch Syndrome
Principal Investigator: Mark A. Jenkins, The University of Melbourne
Click this link to view the Lynch syndrome families in the IMRC
Accurate risk estimates are needed to inform genetic counselling guidelines and the clinical management of high-risk families. The only way to address these problems is to conduct comprehensive penetrance analyses on large, ethnically heterogeneous samples of persons/families segregating mutations in MMR genes. To address these critical research needs, we will: (i) establish a combined data set of pedigree data from around the world for approximately 8,800 Lynch syndrome families; (ii) estimate the age-specific cumulative risk (penetrance) of cancers at each anatomical site by sex, mismatch repair gene, type of mutation, and nationality/geographic region; and (iii) develop a personal risk tool for clinical use that provides 10-year risks of cancer based on the age, sex, mismatch repair gene, type of mutation, and nationality/geographic region.
Research Publications
International Mismatch Repair Consortium. Variation in the risk of colorectal cancer in families with Lynch syndrome: a retrospective cohort study. Lancet Oncol. 2021 Jul;22(7):1014-1022. doi: 10.1016/S1470-2045(21)00189-3. Epub 2021 Jun 7. PMID: 34111421; PMCID: PMC8934577.