Health economics student network launched in Victoria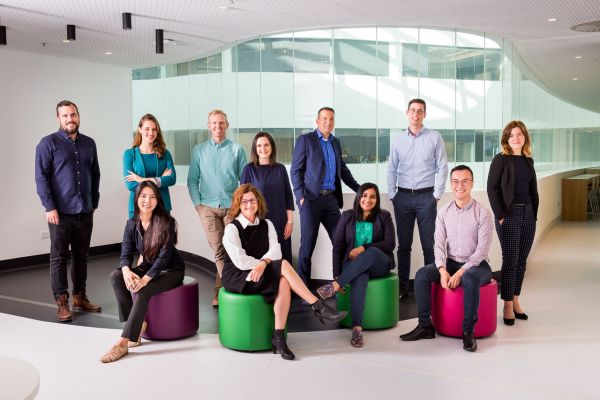 Pictured: Martin Vu (front, far right), Dr Koen Degeling (back, second from right) and the Cancer Health Services Research group
A Victorian and Tasmanian chapter of the Professional Society of Health Economics and Outcomes Research (ISPOR) student network has been launched, fostering the development of future leaders in health economic and outcomes research.
Martin Vu, of the University of Melbourne Cancer Health Services Research group, and a team of students from Monash University, Deakin University and University of Tasmania have recently established ISPOR Victoria and Tasmania Student Chapter, a student network of Australian students in public health, epidemiology, health services and health economics.
The global ISPOR network includes more than 120 local and national Student Chapters. The ISPOR Victoria and Tasmania Student Chapter will provide Australian students the opportunity to utilise the great educational and professional resources provided by the society consisting of over 10,000 global members.
In particular, the Student Chapter will be focusing on building an environment where students can network and connect with members of the pharmaceutical industry, health-related organisations, and academia.
The Chapter was conceptualised and supported by the current ISPOR President Professor Nancy Devlin at the Centre of Health Policy, and ISPOR Student Network Past Chair Dr Koen Degeling, also from the Cancer Health Services Research group.
Dr Koen Degeling will be serving as a Faculty Advisor for the Student Chapter and assisting ISPOR Victoria and Tasmania Student Chapter members with professional and career development.
"I am really honoured and excited to be part of a long history of student leaders in ISPOR," said Martin Vu.
"What I am most excited about is leveraging this leadership opportunity to create engagement with the research community, clinicians, consumers and members of the public, and advocate for innovative research and solutions to health services problems, particularly within cancer."
Martin Vu is a PhD student with Professor Maarten IJzerman's Cancer Health Services Research Group, based in the University of Melbourne Centre for Cancer Research and School of Population and Global Health. His research focuses on demonstrating the economic value of genomic sequencing for the health system to better diagnose and treat patients living with a blood cancer.