Black Saturday: Understanding Disaster Recovery and Resilience
The Black Saturday bushfires taught us that disasters are a unique form of trauma - learning how to respond can help people and their communities recover.
By Professor David Forbes and Professor Lisa Gibbs, University of Melbourne
The Black Saturday bushfires were a seminal event in our history, with the sheer scale of the disaster exposing a need to improve how we help people on their journey to recovery.
The tenth anniversary of the 2009 fires provides an opportunity to acknowledge their impact and share what we have learned from our experience, practice and research about how disasters affect mental health, resilience and community wellbeing.
For those impacted and all Australians, it's critical that we improve recovery processes in the event of another disaster. Systems must be put in place so that government agencies are ready to facilitate a coordinated response, quickly and efficiently.
Following this kind of crisis, a multi-disciplinary approach will be needed, including an alliance of government and non-government organisations, logistics agencies, health services, schools, researchers, insurance agencies and communities.
Responders should be equipped to provide pre-emptive, early intervention support to address the variety of risk factors for post-disaster mental health and social problems, violence against women, and learning and development problems in children.
Black Saturday taught us that disasters are a unique form of trauma.
All traumatic incidents have an impact on the emotional and mental health of the people affected, whether the trauma was violence or sexual assault, a severe car accident or going to war.
What makes disasters unique is firstly the potential scale of the tragic loss of life and injury, but also the secondary effects. These secondary effects include loss of one's home, income, job opportunities, local services, social networks, and opportunities for social gatherings because the church, community hall or sports club may be gone.
We now know that these effects can make the recovery process particularly challenging.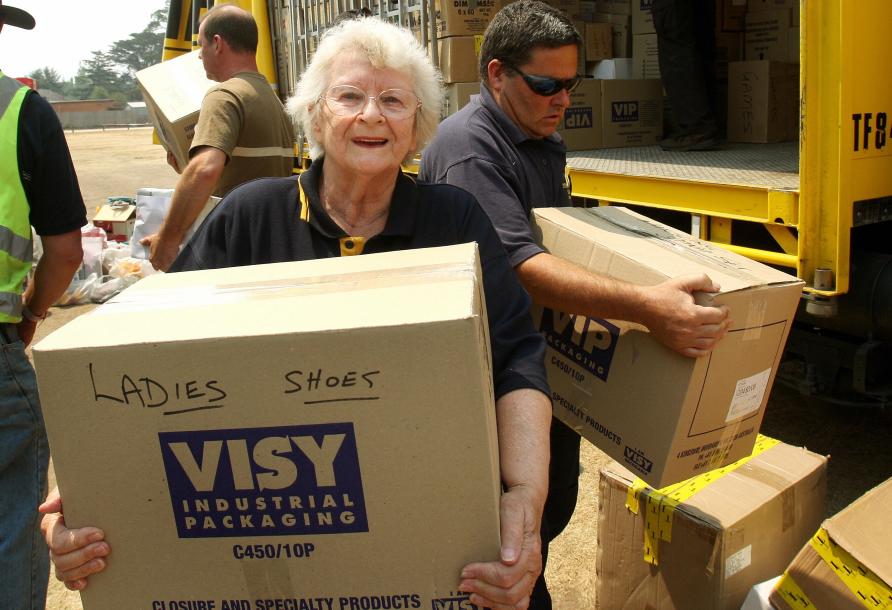 For this reason, coordinated recovery efforts are needed in the short, medium and long term. The scale of devastation in 2009 compelled a new approach to providing this support.
For the first time government (both Federal and State), non-government organisations and agencies, along with an alliance of health professional associations combined to create a coordinated support and recovery effort.
This led to the development of a three-level framework to guide psychological support delivery. It involved practical support for all in the immediate aftermath, help for those still experiencing difficulties months later and best practice interventions for those who develop diagnosable mental health problems.
National and international consultations saw experts agree about the best ways to support mental health and recovery immediately after a disaster and for more formal diagnosable mental health disorders emerging at any point.
But there was a gap in knowledge of how best to support the 35 to 40 per cent of survivors for whom everyday life remains a struggle. They do not develop diagnosable mental health problems - but life does not return to normal, and the going remains tough.
To address this gap, Phoenix Australia invited experts globally to develop recovery programs for adults and children impacted by disasters.
Adapted from emerging interventions following Hurricane Katrina in the United States, these pioneering Skills for Life Adjustment and Resilience or SOLAR programs now offer guidance for improving wellbeing and quality of life, while preventing mental illness.
They are designed to be quickly and easily rolled out in affected communities.
The Beyond Bushfires program led by the University of Melbourne's School of Population and Global Health also provided us with a range of further learnings from the Black Saturday bushfires.
Firstly, we learned the difference that intimate relationships, family support and social networks make to recovery. The nature of the social influences on a person's recovery experience is complicated, but the over-riding finding was that social ties matter.
Belonging to local community groups was found to be such an important contributor to mental health and wellbeing outcomes that in communities where many people belonged to local groups the benefits extended to other people living in that community.
This is something that can be promoted as a way to build ongoing community resilience.
We also learned how a large-scale and devastating event can affect how children learn and develop. In research related to the Beyond Bushfires program we learned that the academic progress of many children in fire-affected areas was substantially impacted compared to peers in unaffected areas.
We can now provide additional support for children following a disaster to help them reach their full potential. Indeed, we are now discussing with the Victorian government how best to use these findings in a targeted way to support children in bushfire regions.
We are also working with non-government partners to develop and test school-based programs that give children the knowledge, skills and support to be able to thrive in our disaster-prone Australian environments.
Distressingly, the study also found that four times as many women in regions affected by the Black Saturday bushfires reported violence than those in non-affected areas.
Critically, it was the increased financial stress that significantly increased the risk of post-disaster violence. This is the first time that we have had clear, controlled research comparing affected and unaffected areas in this way.
But in our efforts to identify systems that support recovery we cannot overlook the strength people drew from the bush that surrounded them. Our research showed that people who were attached to the natural environment were more likely to report positive mental health, wellbeing and resilience 3-5 years after the fires.
So, where to from here?
There's growing evidence that a society's resilience is determined by the degree to which professional groups and organisations link with crisis management systems and the affected community, so that disaster recovery is coordinated and effective community programs are developed and implemented.
Careful evaluation means we will continue to learn from each disaster response and translate that into future crisis planning.
We now know what needs to be done.
If, as a society, as a community, and as individuals, we care about each other's wellbeing - then we must put this new knowledge to use for the wellbeing of our whole community.
This article was first published on Pursuit. Read the original article.